As the principal photographer for the world-class Maui Arts and Cultural Center, I am grateful to have had the privilege of photographing musical icons and celebrities including: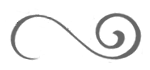 Bruno Mars
Mick Fleetwood
Aerosmith
James Taylor
Journey
Matisyahu
Steel Pulse
REO Speedwagon
The Four Tops
Jason Mraz
Billy Currington
War
UB40

Bob Dylan
Chicago
Boz Scaggs
Jimmy Buffet
Melissa Etheridge
Ozomatli
Sammy Hagar
John Fogerty
The Beach Boys
Julio Iglesias
Chris Isaak
The Steve Miller Band
Midtown Men






Elton John
Sheryl Crow
Jack Johnson
Kenny Loggins
Damian Marley
Michael McDonald
Peter Frampton
The Doobie Brothers
The Stylistics
Natalie Cole
The Temptations
Chaka Khan
Bonnie Raitt




Willie Nelson
John Legend
Santana
Bill Cosby
Crosby & Nash
Three Dog Night
Earth, Wind & Fire
America
Yo-Yo Ma
Tower of Power
Eric Church
Justin Moore
Aubrey Hord is a PPA Certified Professional Photographer (CPP) and holds a Photographic Craftsman (Cr.Photog.) Degree from the Professional Photographers of America. Aubrey Hord Photography LLC is fully insured and maintains all of the required Hawaii business licenses and Hawaii State Film Office annual permits for commercial photography. Aubrey Hord Photography LLC is a locally owned and woman operated small business based on Maui.