STUFF THE STUDIO
by the Maui Headshot Project
- Special holiday promotion benefits the Maui Food Bank -
This year has brought about a steep increase in food insecurity on the Valley Isle. The number of people served by Maui Food Bank in 2020 has grown to approximately 35,000 per month compared to approximately 10,000 per month in 2019.
"Even in difficult years, I've always been inspired by the way our community comes together to lift each other up," says Aubrey Hord of Aubrey Hord Photography. "Stuff the Studio by the Maui Headshot Project was designed to provide local professionals, especially those who may be pivoting in their careers, with an opportunity to receive a headshot at an exclusive price while raising funds for Maui Food Bank during this most critical time."
Participate in Stuff the Studio by the Maui Headshot Project in 3 simple steps:
1. DONATE to our Maui Food Bank virtual food drive.
2. EMAIL us your donation receipt to qualify for a $99 in-studio headshot (normally $199). Minimum donation is $10 per person to qualify for the promotion.
3. BOOK your in-studio headshot by December 31, 2020.
Stuff the Studio by the Maui Headshot Project includes one high-resolution, in-studio headshot (head and shoulders only) for one individual on a basic background of black, gray, or white. Standard retouching is included.
Additional headshots, as well as hair styling, professional makeup, and wardrobe consultation may be purchased separately.
On-location headshots are available for an additional fee.
Do you need a professional headshot for a press release or website? Are you pivoting in your business or career? Need corporate headshots for your company? Do you look really different than your current headshot? We recommend updating your business headshot every two years.
on location outdoor headshots
Maui Headshots
Maui Headshot Photography by Maui Photographer Aubrey Hord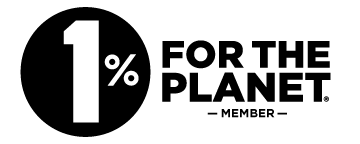 Maui Photographer Aubrey Hord specializes in Commercial and Portrait Photography both on location and in their full service studio located in Pukalani Maui Hawaii. Aubrey is a Certified Professional Photographer with a Photographic Craftsman Degree. Aubrey Hord Photography LLC is fully insured and maintains all the required Hawaii business licenses and Hawaii State Film Office permits for commercial photography. Established on Maui in 2008, we are a woman-owned and operated small business based in Hawaii. Aubrey Hord Photography is a Proud Business Member of 1% For The Planet. We donate 1% of our pre-tax revenue back to the environment.