Make a Great First Impression

We are excited to be partnering with the Maui Humane Society to get our community back to work with our Maui Headshot Project!
Participate in 3 Simple Steps:
1. DONATE a minimum of $10 to the Maui Humane Society
2. EMAIL us your donation receipt to qualify for a $99 Professional Studio Headshot (normally $199)
3. BOOK Your Headshot Appointment in our studio before September 30, 2020
We offer Studio Headshots and On-Location Headshots on Maui for companies (large and small), business owners, executives, business professionals, actors and models. Headshots include Standard Retouching so you can feel confident posting as soon as we deliver them. We also deliver your digital negatives in different sizes and shapes needed to complete your marketing needs for Print and Social Media.
Did you know you should update your professional headshot every 2 years?
A Headshot (head and shoulders only) or Business Portrait (3/4 to full body) says a lots about you. We make it quick and easy for all of our clients including corporate clients, executives, small business owners and individuals. We love creating professional headshots on Maui and Maui business portraits that show our clients are polished and confident. Bring your A-Game and get ready for a new business headshot!
We can even capture your professional headshots tethered to a laptop so you can select your favorite right away.
Want Professional Hair & Makeup? Help from a Stylist? Our Glam Squad can get you camera-ready in our studio or on-location.
Do you need a Professional Headshot for a press release or website? Need corporate headshots for your company? Have new employees, executives or board members? Do you look really different than your current headshot? New hairstyle or bolo head? Looking to break into Acting or Modeling?
Let's Get Started!
Let us know the best day and time to contact you or BOOK NOW.
Call (808) 264-5226 or Email aubrey@aubreyhord.com.
on location outdoor headshots
Maui Headshots
Maui Headshot Photography by Maui Photographer Aubrey Hord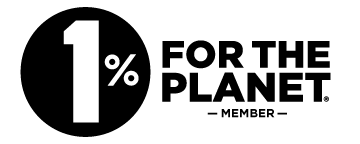 Maui Photographer Aubrey Hord specializes in Commercial and Portrait Photography both on location and in their full service studio located in Pukalani Maui Hawaii. Aubrey is a Certified Professional Photographer with a Photographic Craftsman Degree. Aubrey Hord Photography LLC is fully insured and maintains all the required Hawaii business licenses and Hawaii State Film Office permits for commercial photography. Established on Maui in 2008, we are a woman-owned and operated small business based in Hawaii. Aubrey Hord Photography is a Proud Business Member of 1% For The Planet. We donate 1% of our pre-tax revenue back to the environment.