STEP 1: DISCOVERY CALLS
We want your photographic experience to be all about you!
We want to discover those everyday moments with your loved ones that make your heart flutter and celebrate them. Those moments are what will inspire your session. This is a fun and exciting phone call so we can understand more about you and hear about the moments you want to remember. It's about discovering what's most important to you and what you would love to celebrate.
STEP 2: PHOTOGRAPHIC EXPERIENCE
During your time with us, we take everything that we've learned about you and your loved ones and we celebrate the playful, mischievous and absolutely adorable things you love. We want to create an environment in which you can shine! We ask that you trust us as professionals to guide you be the most beautiful you during our time together.
Photographing you at your best is specialized work, and we love it!
STEP 3: ORDERING APPOINTMENT
This is the most exciting part!
ARTWORK COLLECTIONS & PRODUCTS designed specifically with you, your family, and your home in mind
You are invited to our studio to see what we created together! Within 1-2 days of your session, you get to sit back, relax and enjoy a private cinematic presentation during your Ordering Appointment at our Maui photography studio in beautiful upcountry Pukalani. We present 30-40 carefully curated photographs that capture the unique essence of your photography experience.
During this time, we will guide you through selecting your favorite photographs and design timeless pieces of art or custom albums to be displayed in your home to be loved for generations to come. We even ship to your doorstep! Easy Payment Plans available.
You can have memories beautifully displayed to enjoy every day!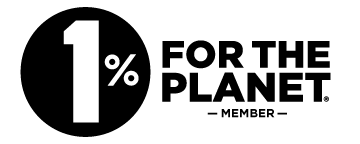 Maui Photographer Aubrey Hord specializes in Commercial and Portrait Photography both on location and in our full service studio located in Pukalani Maui Hawaii. Aubrey is a Certified Professional Photographer with a Photographic Craftsman Degree. Aubrey Hord Photography LLC is fully insured and maintains all the required Hawaii business licenses and Hawaii State Film Office permits for commercial photography. We are a woman-owned and operated small business based in Hawaii. Aubrey Hord Photography is a Proud Business Member of
1% For The Planet
. We donate 1% of our pre-tax revenue back to the environment.